Almost all of us enjoy music during the Christmas season (as long as it doesn't start to early). For me, music has been a vehicle for personal meditation on the theological and thematic richness of the Messiah's birth. Every year I look forward to pressing play on several unique musical projects and individual songs that have impacted me over the years. Leading up to Christmas I'll share one of these resources each week with you!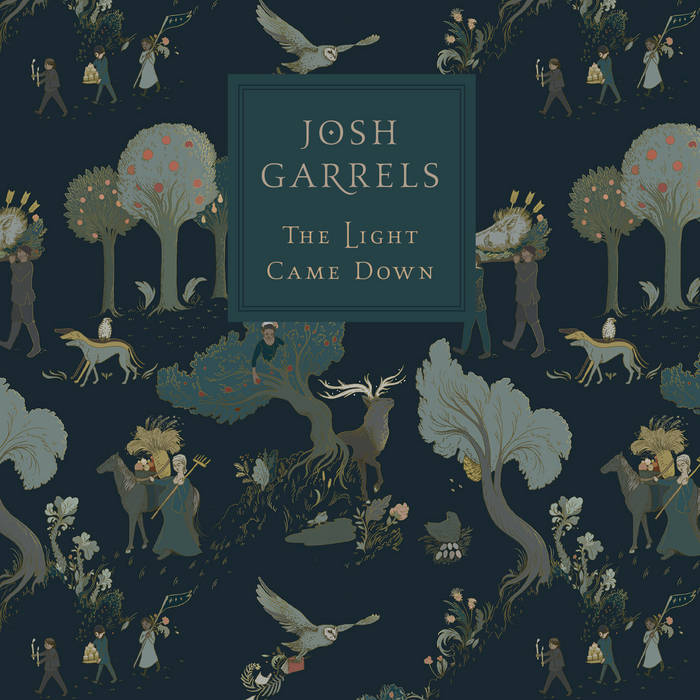 I'm increasingly enjoying the music of Portland-based singer-songwriter Josh Garrels. His musical style isn't suited to everyone's tastes, but his songwriting ability is unquestionable. Last year Josh released his first full Christmas album, "The Light Came Down" and it is chock-full of great songs for Advent meditation.
The album opens with the title track, "The Light Came Down." Considering Jesus' arrival as a light shining in the darkness is both a robustly biblical and eminently meaningful way to think about the incarnation. Josh simply and powerfully draws this meaning out in his lyrics: 
There is a light 
Bright star shining 
In the dark night 
Old tales come true 

All of our fears Hopes and prayers He has heard And answered us 
"Shepherd's Song," the album's seventh track, highlights Josh's gifts as a poet. Through the song's three verses he weaves themes of "pain and blood," loving arms, and parenthood as he walks from Jesus' birth story to our salvation story.
This begins with a breath 
From the waters you were blessed 
Pushing through the pain and blood 
Into the arms of love 
And your mother's face above 

Before you came she was afraid 
In the night she cried and prayed 
Oh God am I strong enough, 
To be the arms of love 
To be the mother of this son 

O Beautiful one; 
My child my son 
We rejoice 
From generation 
To generation 
We rejoice 

All, like sheep, have gone astray 
But you will call them back one day 
By the marks of pain and blood 
Back to the arms of love; 
The good Father's face above 
The album also has many re-done traditional carols from "What Child is This?" and "O Come, O Come Emmanuel," to "Silent Night" and "O Holy Night." 
Though not complex lyrically, one of my favorite songs on the album is "Hosanna," a song built out of the songs the angels sing of God in Luke 2 and other places in Scripture. You can listen to the song on Youtube below. Make sure to check out the entire album on Bandcamp too!